What Does an SEO Company Do?The Complete Guide to Choosing the Right SEO Company
What Does an SEO Company Do?The Complete Guide to Choosing the Right SEO Company
Search engine optimization (SEO) is crucial for improving your website's visibility and traffic from search engines. But SEO requires specialized skills and extensive effort to be effective. That's why most businesses rely on an experienced SEO company to handle their search optimization and achieve real results.
This comprehensive guide covers everything you need to know about choosing the right SEO company for your business, including:
What Does an SEO Company Do?
Key Benefits of Hiring an SEO Company
SEO Company Services to Look For
Warning Signs of Bad SEO Companies
Step-by-Step Process for Choosing an SEO Company
Questions to Ask SEO Company Candidates
Tips for Assessing an SEO Company's Track Record
Red Flags to Avoid When Selecting an SEO Company
What Does an SEO Company Do?
SEO companies are service providers that use various techniques to improve websites' organic search engine rankings, traffic, and conversions. Their expert SEO service agents focus on areas like:
On-page optimization Optimizing title tags, meta descriptions, content, etc.
Keyword research Identifying high-value search terms.
Link building Earning high-quality backlinks from other sites.
Technical SEO Improving site speed, security, mobile optimization.
Content creation Producing blog posts and other assets to attract visitors.
Local SEO Optimizing for searches within specific geographic regions.
Reporting & analysis Tracking keyword rankings, traffic, ROI of SEO efforts.
Key Benefits of Hiring an SEO Company
There are many advantages to hiring an SEO company over attempting DIY SEO:
Get access to SEO expertise They stay current on best practices.
Save time Don't distract your in-house team with constant SEO work.
Increase organic traffic Earn higher search rankings and visibility.
Unbiased insights SEO companies provide an outside perspective.
Improved efficiency SEO firms have more resources and technology.
Ongoing optimization Reap the benefits of continuous improvement.
Peace of mind Trust your site to experienced professionals.
SEO Company Services to Look For
Not all SEO companies offer the same services. When researching providers, look for these core services:
Keyword research & targeting
On-page optimization
Link building & digital PR
Site speed optimization
Local SEO capabilities
Content marketing integration
Reputation monitoring
Competitive analysis
Ranking & performance reporting
Companies that go beyond just basic SEO and also provide website design, content creation, paid ads, and more offer extra value.
Warning Signs of Bad SEO Companies
Be cautious of SEO companies that:
Promise instant #1 rankings or guaranteed results
Use black hat techniques like keyword stuffing
Hide pricing and packages
Lack proof of past client results
Can't explain their optimization methods
Don't offer reporting or analytics
Step-by-Step Guide for Choosing an SEO Company
Follow these steps when researching and selecting an SEO services company:
1. Define your goals, budget, timeline, and target keywords. Know what you want to accomplish.
2. Search online listings and ask businesses you trust for referrals. Compile a list of potential SEO companies.
3. Evaluate SEO company websites, portfolios, client results, reviews, and case studies.
4. Interview your top SEO company candidates and ask key questions (see below).
5. Compare SEO company proposals, pricing, and services.
6. Check references to confirm satisfaction with the SEO company.
7. Select the SEO company that best aligns with your needs and goals.
Questions to Ask SEO Company Candidates
During interviews and consultations, get answers to these types of questions:
What is your experience in my industry and location?
What is your optimization process and methodology?
How do you track and report on keyword rankings and traffic?
What types of results have you produced for other clients?
How can we track the ROI of your SEO services?
Will you focus on long-term white hat SEO strategies?
What other services (content, web design, etc.) do you offer?
What are your SEO pricing, contracts, and billing?
Who handles our account and how often do we meet?
Tips for Assessing an SEO Company's Track Record
Look for these signs of a reputable SEO company with a proven track record:
Many years (5+ minimum) spent providing SEO services
Strong client retention and case studies
Positive reviews on third-party sites
Awards for excellence and service quality
Originate most of their backlinks (not bought or artificial)
Website ranks well for competitive SEO keywords
Let our award-winning SEO company optimize your website and deliver the first page rankings your business deserves! Contact us for help choosing the right SEO services provider.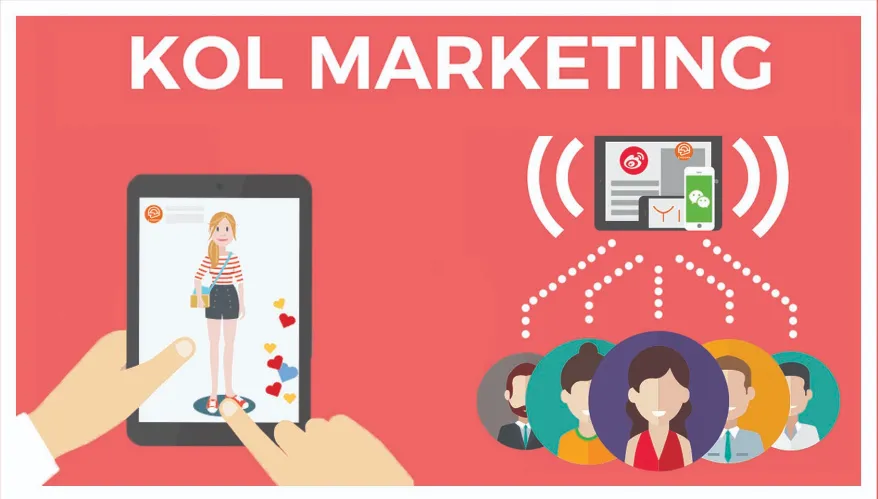 In the era before the internet, information dissemination was very "one-way". The information we were exposed to came mainly from mass media – news was received by reporters, digested, organized and reported, and finally conveyed to the public. But in today's internet age, information dissemination has become "multi-directional", like a spider web that interconnects. Individuals and groups can communicate freely. From the public's perspective, Key Opinion Leaders (KOLs) play a particularly important role. Their evaluations published on social media not only attract a lot of fans' eyeballs, but also influence many people's consumption decisions. Therefore, it is not difficult to understand why many brand owners and advertisers are striving to find excellent KOLs to achieve advertising effects. So what does KOL mean in Chinese? KOL (Key Opinion Leader) literally translates to "key opinion leader". It refers to influential people on the Internet. They usually open accounts on online social platforms like Youtube, Facebook, and Instagram, regularly post content on specific topics, and gradually accumulate a large number of followers. Some KOLs involving consumer goods attract companies to cooperate with them for advertising. So what conditions should an excellent KOL have? Does high popularity necessarily mean influence? In fact not. Both popularity and influence are important indicators, but they are not necessarily proportional. A KOL with high popularity may have a lot of fans or followers, but may not be able to influence their consumption decisions. On the contrary, an influential KOL may not be well-known, but his few fans will listen to him. Evaluating KOL's Quality and Quantity Indicators Going further, what factors should marketing professionals consider when evaluating how to select the right KOLs? Based on our team's accumulated…