Google SEO promotion, opening up avenues for overseas markets
Google SEO promotion, opening up avenues for overseas markets
The effects of Google SEO promotion can be explained from the following aspects:
I. Origin of the position
I used to be a foreign trade businessman, experienced the dividend period and depression period of Alibaba platform, and a new position of Alibaba platform operation emerged during the rise of Alibaba international station. This operation is mainly about operating the backstage of international station, supervising data, releasing information, optimizing internal pages and so on, which has a much lower threshold compared to Google SEO promotion.
At the same time, some companies with international station operations have more than one platform. Some operators also handle independent stations while taking care of international stations, which makes the difference very obvious:
A large number of duplicate elements in products. Almost every product has duplicate elements, resulting in a lot of duplicate page elements, which also affects customer experience. If Google Search Console is bound, it will be found that many products are excluded and not indexed by Google.
Lack of basic SEO norms. The operation rules of international station are different from those of Google. If the rules of international station are followed to operate independent station, the effect will also be very limited. Due to the abuse of H tags and the large amount of keyword stacking, the website may be punished due to excessive optimization in the early stage.
In summary, if the thinking of international station is used to operate independent station, the effect of Google SEO promotion is unlikely to achieve the best optimization.
II. Development of the position
In the past few years of doing agency operation business, I have also come into contact with many peers through work cooperation, technical support and training. Some of them transferred from Baidu SEO, some used to be foreign trade businessmen, some used to be programmers, and some were from the marketing department of foreign companies. Different positions have different understandings of Google SEO promotion, and the effects of operations are naturally different, and are also different from the code specifications and authoritative data specifications of programmers.
There are few authoritative data files for SEO on the market. Apart from the Baidu White Paper and some items pointed out by Google for SEO promotion, there are few authoritative normative documents. It relies on the experience and judgment summarized by SEO personnel in actual operation to carry out specific work. This has led the SEO optimization market to be quite chaotic. Many unscrupulous agency operators have found a large number of niche long-tail keywords by utilizing the weakness of foreign trade customers who don't understand SEO, and utilized rankings on the homepage to deceive foreign trade enterprises.
In summary, the development time of Google SEO promotion in China is actually not long. Many people in the industry have little experience, resulting in a relatively shortage of talents in this industry. It is precisely because there are no authoritative data files and norms that those who do well in SEO basically do not need to use bid promotion, while those who do poorly have many platforms but poor effects. Therefore, who operates Google SEO promotion is very important!
III. Actual effects
Google's market is different from the domestic Chinese search market. Google faces a much larger search area than Baidu, so naturally there are a lot more opportunities. The main purpose of Google SEO promotion is still to solve users' search needs. Of course, users' demands for products are also one of the many search needs. However, if the websites are full of a lot of promotional information, when users come to search for related product terms, their true purpose is certainly not to see this promotional information. Therefore, these websites without reference value will naturally not rank at the front.
Not to mention other things, satisfying users' true search needs should come first in order to qualify for the top 20 positions on Google! At the same time, demand-oriented copywriting can maximize the effects of Google SEO promotion. It should be noted that many bosses will think that as long as the keywords are ranked, everything is fine. But this is not comprehensive. If the content does not match the keyword, it is useless for users who come through keyword search.
Specific operations can be divided into:
Website SEO + content marketing portfolio
Including standardizing website TDK, confirming the main keywords for each column; enriching page content from the customer's demand point rather than simply promotional information; long-tail optimization, internal page optimization; external link building, etc.
Website SEO specification + Google SEM
This method is currently used more. By using SEO to optimize web page basics to obtain higher quality scores, and then launch Google Ads. This effect is the fastest. SEO promotion can be done slowly. When Google SEO takes effect, it will achieve explosive growth! This combined approach usually leads to inquiries within 1 month.
The effects of Google SEO do exist, but it requires experienced operators, otherwise it will not achieve real effects! Although the cost of Google SEO promotion is low, the requirements for comprehensive technology are still high. SEO is a long-term process that requires persistence, of course under the premise of correct operation! Don't put eggs in one basket. SEO, SEM, SNS and other overseas platforms can be utilized. If the company budget is decent, use combined strategies, and multiple platforms can blossom in the later period!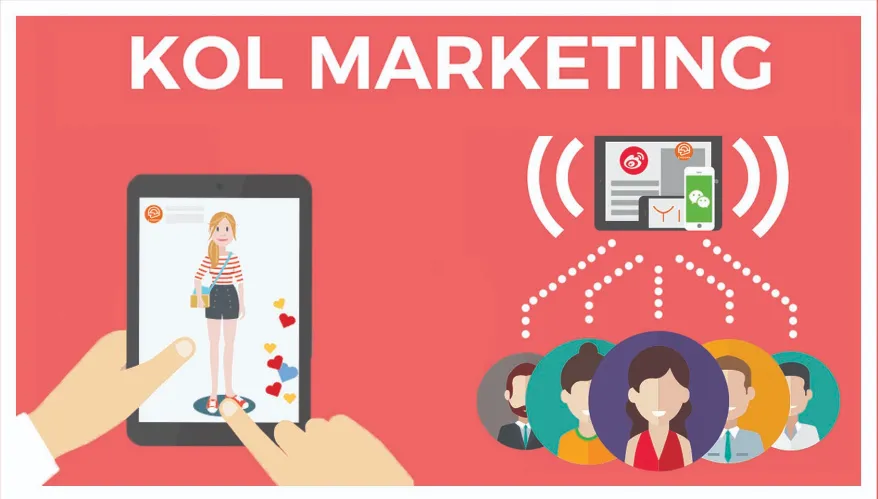 In the era before the internet, information dissemination was very "one-way". The information we were exposed to came mainly from mass media – news was received by reporters, digested, organized and reported, and finally conveyed to the public. But in today's internet age, information dissemination has become "multi-directional", like a spider web that interconnects. Individuals and groups can communicate freely. From the public's perspective, Key Opinion Leaders (KOLs) play a particularly important role. Their evaluations published on social media not only attract a lot of fans' eyeballs, but also influence many people's consumption decisions. Therefore, it is not difficult to understand why many brand owners and advertisers are striving to find excellent KOLs to achieve advertising effects. So what does KOL mean in Chinese? KOL (Key Opinion Leader) literally translates to "key opinion leader". It refers to influential people on the Internet. They usually open accounts on online social platforms like Youtube, Facebook, and Instagram, regularly post content on specific topics, and gradually accumulate a large number of followers. Some KOLs involving consumer goods attract companies to cooperate with them for advertising. So what conditions should an excellent KOL have? Does high popularity necessarily mean influence? In fact not. Both popularity and influence are important indicators, but they are not necessarily proportional. A KOL with high popularity may have a lot of fans or followers, but may not be able to influence their consumption decisions. On the contrary, an influential KOL may not be well-known, but his few fans will listen to him. Evaluating KOL's Quality and Quantity Indicators Going further, what factors should marketing professionals consider when evaluating how to select the right KOLs? Based on our team's accumulated…