Wing Wah Bakery, originating from a teahouse bakery in Yuen Long in 1950, has grown over the years to become a large-scale bakery group with well-established facilities and branches throughout Hong Kong, Kowloon, and the New Territories.
In the 1960s, the group actively developed its bakery business and reorganized into a limited company. They established their own factory in Hong Kong and introduced automated production equipment to continually enhance the quality of their products. In the 1970s, they set up branches in Hong Kong, Kowloon, and the New Territories, expanding their operations. In addition to the local market, they began marketing mooncakes to mainland China and ventured into the international market, promoting mooncakes to over a hundred major countries and cities including, but not limited to, the United Kingdom, the United States, Canada, Australia, New Zealand, and Southeast Asia.
In the 1980s, they actively entered the mainland Chinese market. Up to this day, Wing Wah® mooncakes from Yuen Long, Hong Kong, have been exported to places such as Inner Mongolia and Harbin. In the late 1990s, they officially entered the Hong Kong International Airport, establishing a foothold in Hong Kong and aiming to promote the rich culinary culture with Chinese and Hong Kong characteristics to the world.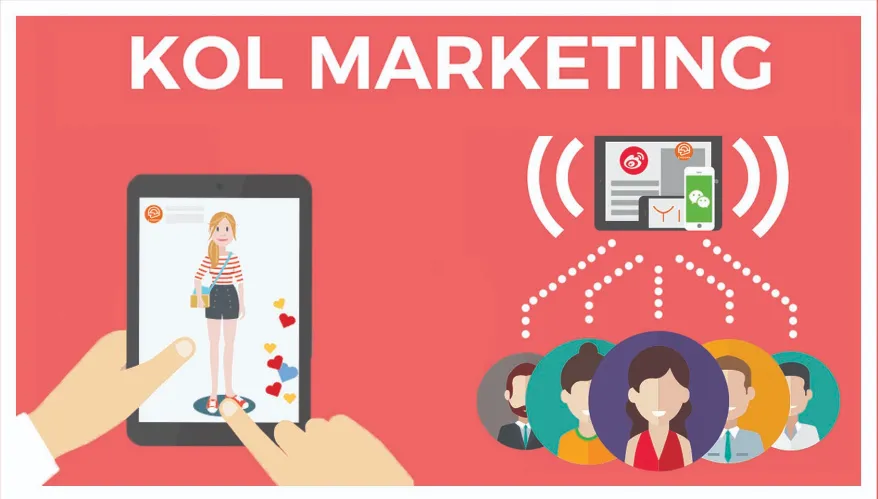 In the era before the internet, information dissemination was very "one-way". The information we were exposed to came mainly from mass media – news was received by reporters, digested, organized and reported, and finally conveyed to the public. But in today's internet age, information dissemination has become "multi-directional", like a spider web that interconnects. Individuals and groups can communicate freely. From the public's perspective, Key Opinion Leaders (KOLs) play a particularly important role. Their evaluations published on social media not only attract a lot of fans' eyeballs, but also influence many people's consumption decisions. Therefore, it is not difficult to understand why many brand owners and advertisers are striving to find excellent KOLs to achieve advertising effects. So what does KOL mean in Chinese? KOL (Key Opinion Leader) literally translates to "key opinion leader". It refers to influential people on the Internet. They usually open accounts on online social platforms like Youtube, Facebook, and Instagram, regularly post content on specific topics, and gradually accumulate a large number of followers. Some KOLs involving consumer goods attract companies to cooperate with them for advertising. So what conditions should an excellent KOL have? Does high popularity necessarily mean influence? In fact not. Both popularity and influence are important indicators, but they are not necessarily proportional. A KOL with high popularity may have a lot of fans or followers, but may not be able to influence their consumption decisions. On the contrary, an influential KOL may not be well-known, but his few fans will listen to him. Evaluating KOL's Quality and Quantity Indicators Going further, what factors should marketing professionals consider when evaluating how to select the right KOLs? Based on our team's accumulated…